Additional discount when you buy three or more APX Series access points
September 1, 2023 through March 31, 2024
After the recent AP6 Series (Wi-Fi 6) launch, and with the December 31, 2023 end-of-life date for the legacy AP Series (AP 15/55/100) models, you may be considering your options for a Wi-Fi infrastructure refresh. With Sophos, you have a number of options as regular sales of the APX Series will continue (in parallel to the AP6 Series) for as long as sufficient stock is available.
This offer is ideal if you want to secure additional access points to add to an existing environment or manage a small number of APX Series access points on your firewall. For other scenarios, we would recommend the AP6 Series models which offer the latest Wi-Fi technology and greater scalability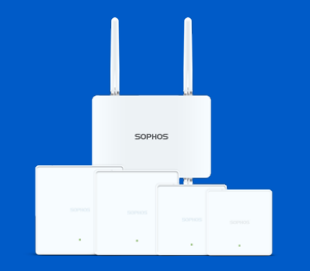 Sophos Wireless
One Platform
With our single-platform approach, your Wi-Fi is always just one click away from your next Sophos solution. You can manage your Wi-Fi alongside your firewalls and switches, endpoint and server security, email protection, and more.
Two Ways to Manage
Remotely manage your full Wi-Fi estate in Sophos Central or make individual AP settings in the local user interface (AP6 Series only).
Three Steps to Connect
Sophos Wireless is easy to set up and deploy. Create a wireless network, register your access point, save, and connect. This simple onboarding process ensures that your Wi-Fi networks are up and running in minutes.
How It Works
Step 1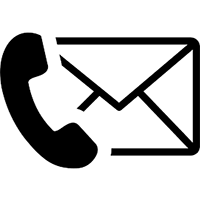 Contact us
Step 2

We will help you get started with the latest Wi-Fi technology and greater scalability in Sophos APX Series access points.
Step 3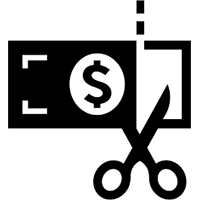 Get additional discounts on Sophos APX Series hardware.*
---
Our sales team is with you every step of the way through the buying process, it's that simple.
With over 20 years of experience, our expert team is genuinely interested in your needs and can help you today.
This Offer is valid for the period from September 1, 2023 through March 31, 2024 ("Promotion Period") unless otherwise determined by Sophos.
The Offer: Get additional discount when you purchase three or more APX Series access points (applies to APX 120, APX 320, APX 530, APX 740, and APX 320X) ('Eligible Product')
To be eligible for the promotion, the purchase order must meet the following qualifying criteria: The offer is valid for all APX Series access point purchases of three (3) or more units.
Where applicable, the Promotion may be limited in quantity and available only while supplies last.
This Offer may not be combined with other Sophos promotional offers and may not be used in combination with additional discretionary discounting.
The participating Partner has the exclusive right to determine the prices charged for the Sophos Eligible Product(s).
The Partner organization and participants in this Promotion mut comply with all applicable anti-bribery and anti-corruption laws and the Sophos policy at https://www.sophos.com/en-us/legal/sophos-antibribery-policy.aspx at all times.
Individuals who participate in this Promotion are solely responsible for declaring such awards and paying any applicable taxes and fees.
Sophos may, in its sole discretion, disqualify any participant from this Offer, and modify, suspend, or terminate this Offer, in whole or in part, at any time and for any reason. In the event of any disputes concerning this Offer or these terms and conditions, the decision of Sophos will be final.
This Offer is void where prohibited by law, and subject to applicable laws and regulations.
Participants agree that Sophos will not be liable for any loss or damage arising from this Promotion.
This Offer shall be governed in accordance with the laws agreed in the Reseller Agreement