Sophos AP 15 Access Point

Get secure and reliable wireless access all over the office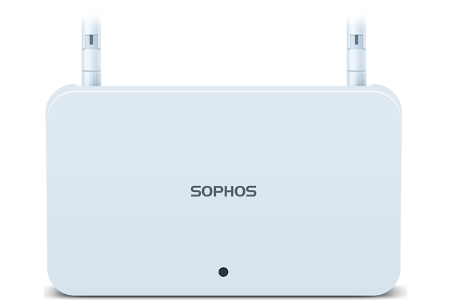 Customer's Please Note: A Wireless Protection subscription is required for all Sophos Access Points
Sorry, this product is no longer available, please contact us for a replacement.
More pricing below, click here!
Overview:
The smarter way to simple, secure Wi-Fi
Sophos Wireless provides a simple, effective way to manage and secure your wireless networks. Managed from Sophos Central, it is easy to deploy as a standalone product or as part of your portfolio of cloud-managed solutions.
Highlights:
Managed from Sophos Central
One dashboard for an at-a-glance status
Simple deployment and administration
Increased visibility and control
Secure guest access and hotspot setup
Multi-site management and cloud scalability
Sophos Wireless managed from Sophos Central
With Sophos Wireless you can manage your wireless networks alongside other Sophos solutions or use our Sophos Central management platform solely for wireless network setup and control.
One dashboard for an at-a-glance status
The Sophos Wireless dashboard is your single pane of glass to get the status of your wireless networks, access points, connected clients and identify potential issues needing attention. Get all the key information at-a-glance in a concise manner and on a single screen.
Simple deployment and administration
Using the step-by-step guidance in our on-boarding wizard, creating networks, registering access points and adding sites is child's play. Our solution is built to be simple to use - even for non-wireless experts - but that doesn't mean you forfeit functionality. Schedule firmware upgrades to keep your network up-to-date and deploy new features.
Increased visibility and control
See which traffic is using your bandwidth to optimize the performance of your Wi-Fi and alert you to potential unwanted use of your resources. With Sophos Wireless you'll know exactly what's happening with your users and your wireless networks to avoid behavior which could put your security at risk.
Secure guest access and hotspot setup
Provide controlled internet access for visitors, contractors and other guests on your network. Using a daily password or time-based voucher, you can customize guest access with your own terms of service and branding. Use enterprise-grade backend authentication for a seamless user experience.
Multi-site management and cloud scalability
One of the benefits of a cloud-managed wireless solution is scalability. Whether you have just one growing network, or multiple sites, extending your Wi-Fi is as simple as adding an additional access point. With our basic site planning tools you get a first impression of what your set-up will look like, before doing a more detailed site survey and plan.
Pricing Notes:
Customer's Please Note: A Wireless Protection subscription is required for all Sophos Access Points
Pricing and product availability subject to change without notice.
Sophos Products
Accessories
Sophos AP 15/APX 120 rev.1 multi-region power adapter
#A15ZTCHPS
List Price: $35.75
Add to Cart for Pricing