Sophos Gateway Protection Suite

Essential threat protection, all from one vendor

Sorry, this product is no longer available, Please contact us for a replacement.
Overview:
Sophos Protection Suite gives you the antivirus and endpoint threat protection you need—plus the device control, encryption, web and email gateway security you want.
This bundle gives you the essentials to control what's coming in to your network, reduce your vulnerabilities, stop threats and protect your data.
Ideal for...
Sophos Protection Suite is ideal for organizations requiring essential threat protection with a few locations and 500 users or less. Need application control, data control,Web Filtering in Endpoint, Patch Assessment and NAC? Do you have more than 500 users or require more management flexibility? Get the protection you need—compare our Endpoint products and solutions.
Protect Windows, Mac and Linux computers from our Endpoint Protection console.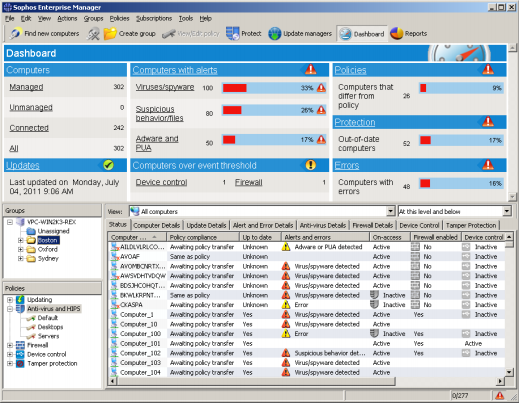 The simplified management and rich reporting of our Web Security and Control give you control and visibility of user's activity on the web.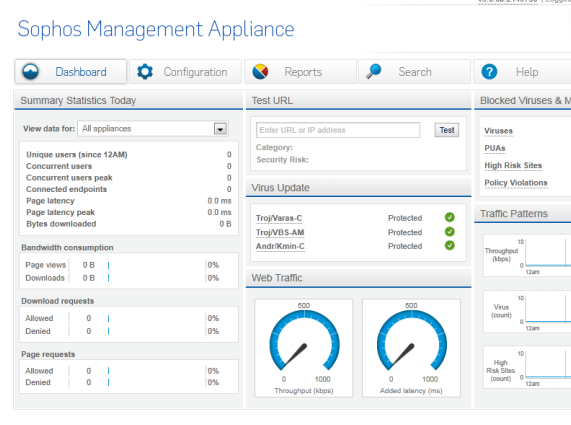 All in one license
One license includes essential threat and data protection across all platforms at the endpoint, email and web gateways. Plus 24/7 support and free updates. Your Sophos Protection Suite license includes:
Endpoint Protection—Basic
Complete threat protection with antivirus, HIPS and integrated firewall
Cloud-based protection for checking suspicious files and URLs
Controls the use of removable storages devices
Sophos Email Security and Control
We've got you covered against spam, malware and data loss
Configurable policies help you control email use and ensure compliance
Sophos Web Security and Control
Manage everything with a simple, web-based management console
Block all current threats, like malware, spyware, adware and phishing
Get a handle on anonymizing proxies and filter encrypted traffic
SafeGuard Disk Encryption and Private Crypto
Protect your data with our proven full-disk encryption technology
Encrypt emails and attachments, protect USB files
Control any connected USB drives, MP3 players and Bluetooth devices
Sophos PureMessage for Exchange
Antivirus and anti-spam protection for your Microsoft Exchange servers
Languages Supported
English, French, German, Italian, Japanese, Spanish, Simplified and Traditional Chinese. However, not all language support is available on all components and platforms.
Pricing Notes: