Rackmount Bundles for Sophos Products

All rack mounts are subject to the availability of given stocks and can vary significantly
based on the timing and the size of the order.
Looking to save more?! Our rackmounts bundles are at the best price, best value, super convenient!
You can purchase the rackmount kit and hardware separately or save more by buying them bundle together. Each bundle comes with a hardware and rackmount design for that hardware
Typical features of Rackmount kit products are:
Easy 5-minute assembly in a 19 inch rack.
Network connections on the front of the panel.
Prevention of accidental loss of power.
All kits will be delivered including assembly materials.
Assembly will take about 5 minutes. Simply slide your Sophos device in the kit, place the retainers, connect the supplied cables to the keystones and fix the power supply to the rack.
Sophos SG Series Bundles with Rackmount Kit
Sophos SG 105 rev.3 unified threat management appliance
The RM-SR-T7 is a rack mount kit for the Sophos SG 105 Rev. 3 & SG 115 Rev. 3
#SG1AT3HEK+RM-SR-T7
List Price: $630.00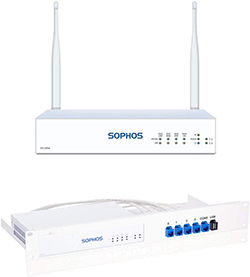 Sophos SG 105 rev.3 wireless unified threat management appliance
The RM-SR-T7 is a rack mount kit for the Sophos SG 105 Rev. 3 & SG 115 Rev. 3
#SW1AT3HEK+RM-SR-T7
List Price: $715.00
Sophos SG 115 rev.3 wireless unified threat management appliance
The RM-SR-T7 is a rack mount kit for the Sophos SG 105 Rev. 3 & SG 115 Rev. 3
#SG1BT3HEK+RM-SR-T7
List Price: $796.00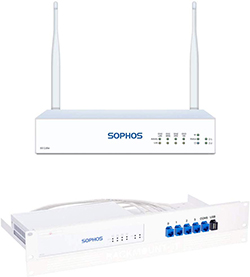 Sophos SG 115 rev.3 wireless unified threat management appliance
The RM-SR-T7 is a rack mount kit for the Sophos SG 105 Rev. 3 & SG 115 Rev. 3
#SW1BT3HEK+RM-SR-T7
List Price: $881.00
Sophos SG 125 rev.3 wireless unified threat management appliance
The RM-SR-T3 is a rack mount kit for the Sophos SG 125 Rev. 3 & SG 135 Rev. 3
#SG1CT3HEK+RM-SR-T3
List Price: $946.00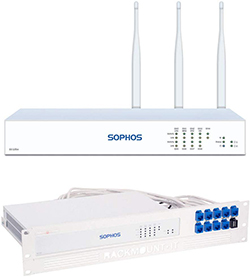 Sophos SG 125 rev.3 wireless unified threat management appliance
The RM-SR-T3 is a rack mount kit for the Sophos SG 125 Rev. 3 & SG 135 Rev. 3
#SW1CT3HEK+RM-SR-T3
List Price: $1,160.00
Sophos SG 135 rev.3 wireless unified threat management appliance
The RM-SR-T3 is a rack mount kit for the Sophos SG 125 Rev. 3 & SG 135 Rev. 3
#SG1DT3HEK+RM-SR-T3
List Price: $1,213.00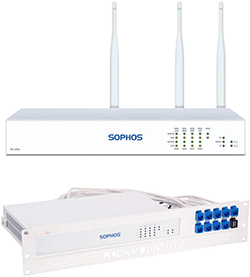 Sophos SG 135 rev.3 wireless unified threat management appliance
The RM-SR-T3 is a rack mount kit for the Sophos SG 125 Rev. 3 & SG 135 Rev. 3
#SW1DT3HEK+RM-SR-T3
List Price: $1,427.00
Sophos XG Firewall Series Bundles with Rackmount Kit