Sophos XG EnterpriseGuard Plus Licenses, Subscriptions & Renewals

Unleash the full potential of your network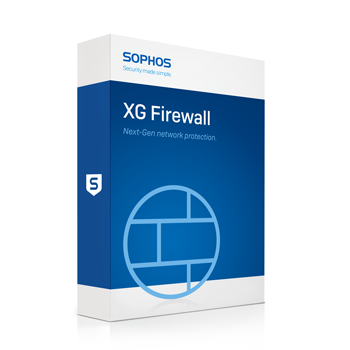 All XG EnterpriseGuard Plus Licenses, Subscriptions & Renewals can be found on their own individual product pages or purchase them below, more options can be found on individual product pages. Can't find the part you are looking for? Contact us today!
Overview:
Features
(as listed above)
FullGuard Plus (included in TotalProtect Plus)
FullGuard (included in TotalProtect)
EnterpriseGuard Plus
(included in EnterpriseProtect Plus)
EnterpriseGuard
(included in EnterpriseProtect)
Base Firewall
Sandstorm Protection
Network Protection
Web Protection
Email Protection
Web Server Protection
General Management (incl. HA)
●
Firewall, Networking and Routing
●
Base Traffic Shaping and Quotas
●
Secure Wireless
●
Authentication
●
Self-Serve User Portal
●
Base VPN Options
●
IPSec Client
Sold seperately
Sandstorm Protection
●
Intrusion Prevention (IPS)
●
ATP and Security Heartbeat™
●
Remote Ethernet Device (RED) VPN
●
Clientless VPN
●
Synchronized Application Control
●
Web Protection and Control
●
Application Protection and Control
●
Cloud Application Visibility
●
Web and App Traffic Shaping
●
Email Protection and Control
●
Email Quarantine Management
●
Email Encryption and DLP
●
Web Application Firewall Protection
●
Logging and Reporting
●
●
●
●
●
●
Highlights
Purpose-built user interface with interactive control center utilizing traffic-light indicators (red, yellow, green) to instantly identify what needs attention at-a-glance
The Control Center offers instant insights into endpoint health, unidentified Mac and Windows applications, cloud applications and Shadow IT, suspicious payloads, risky users, advanced threats, network attacks, objectionable websites, and much more.
Optimized two-clicks-to-anywhere navigation
Policy Control Center Widget monitors policy activity for business, user and network policies and tracks unused, disabled, changed and new policies
New unified policy model combines all business, user and network firewall rules onto a single screen with grouping, filtering and search options
Streamlined firewall rule management for large rule sets with grouping with at-a-glance mouseover feature and enforcement indicators
All firewall rules provide an at-a-glance summary of the applied security and control for AV, Sandboxing, SSL, IPS, Web, App, Traffic Shapping (QoS), routing, and Heartbeat
Pre-defined IPS, Web, App, and Traffic Shaping (QoS) policies enable quick setup and easy customization for common deployment scenarios (e.g. CIPA, typical workplace policies, and more)
IPS, Web, App, and Traffic Shaping (QoS) policies snap-into firewall rules and can be edited inplace providing a powerful but intuitive model for configuring and managing security and control
Policy Templates for common business applications including Microsoft Exchange, SharePoint, Lync, and much more defined in XML enabling customization and sharing.
Sophos Security Heartbeat connecting Sophos endpoints with the Firewall to share health status and telemetry to enable instant identification of unhealty or compromised endpoints
Dynamic firewall rule support for endpoint health (Sophos Security Heartbeat) to automatically isolate or limit network access to compromised endpoints
Synchronized Application Control to automatically, identify, classify and control all unknown Mac/ Windows applications on the network
Cloud Application Visibility enables Shadow IT discovery instantly and offers one-click traffic shaping
Policy test simulator tool to enable firewall rule and web policy simulation and testing by user, IP and time of day
User Threat Quotient for identifying risky users based on recent browsing behavior and ATP triggers
Application Risk Meter provides and overall risk factor based on the risk level of applications on the network
Configuration API for all features for RMM/PSA integration
Discover Mode (TAP mode) for seamless integration for trials and PoCs with support for Synchronized Security
Full-featured centralized management with Sophos Firewall Manager available as a hardware, software, or virtual appliance
Easy streamlined setup wizard to enable quick outof-the box deployment in just a few minutes
Pricing Notes:
If your existing XG appliance does not have an active subscription or license, you will need to purchase a new license.
If you currently have an active subscription with an existing SG appliance, you can renew that subscription license by purchasing the renewal.
AP warranty is not included for the XG Wireless Subscriptions and will need to be purchased separately
TotalProtect includes: Appliance and FullGuard subscription (Network Protection, Web Protection, Email Protection, Webserver Protection and Enhanced Support). TotalProtect Plus additionally includes Sandstorm.
EnterpriseProtect includes:Appliance and EnterpriseGuard subscription (Network Protection, Web Protection and Enhanced Support). EnterpriseProtect Plus additionally includes Sandstorm.
FullGuard Subscription Includes: Network Protection, Web Protection, Email Protection, Webserver Protection and Enhanced Support. FullGuard Plus additionally includes Sandstorm.

EnterpriseGuard Subscription Includes: Network Protection, Web Protection and Enhanced Support. EnterpriseGuard Plus additionally includes Sandstorm.

Security Heartbeat functionality is available when XG Firewall Network Protection, EnterpriseGuard or FullGuard subscription is used in conjunction with Central Endpoint Advanced, Cloud Enduser Protection and Intercept X licences.
Pricing and product availability subject to change without notice.