Sophos Intercept X Endpoint

The World's Best Endpoint Protection

Featured Products
Next-Generation Anti-Exploit, Anti-Ransomware, and Root Cause Analysis
---
Intercept X Endpoint Features
#1 Rated Protection
In independent third-party testing Sophos consistently blocks more malware and exploits than competing solutions. But don't take our word for it.

---
Endpoint Detection and Response (EDR)
The first EDR designed for security analysts and IT administrators
Intercept X Advanced with EDR allows you to ask any question about what has happened in the past, and what is happening now on your endpoints. Hunt threats to detect active adversaries, or leverage for IT operations to maintain IT security hygiene. When an issue is found remotely respond with precision. By starting with the strongest protection, Intercept X stops breaches before they start. It cuts down the number of items to investigate and saves you time.
The strongest protection combined with powerful EDR
Add expertise, not headcount
Built for IT operations and threat hunting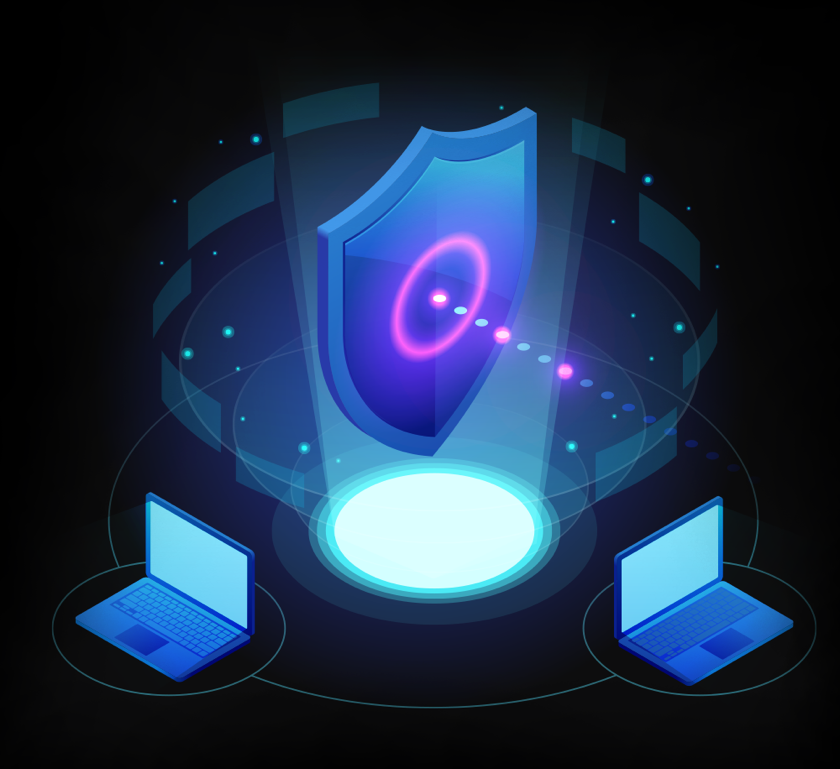 A Single Console For All Your Security Applications
Sophos Intercept X endpoint protection is integrated into Sophos Central, your console for managing all your Sophos security products. Configure and administer all your tools in one place.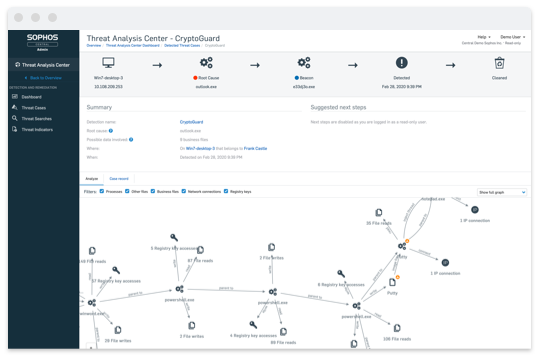 Endpoint Protection
Sophos Intercept X is the world's best endpoint protection, combining ransomware protection, deep learning malware detection, exploit prevention, EDR, and more in a single solution.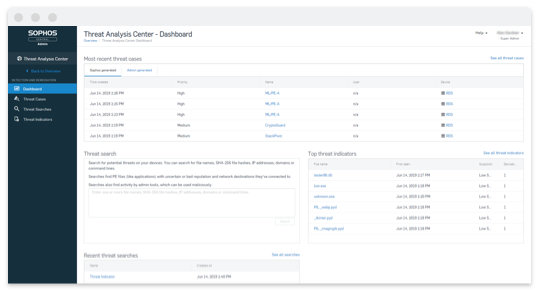 Managed Threat Response
Sophos Managed Threat Response provides 24/7 threat hunting, detection, and response capabilities delivered by an expert team as a fully-managed service.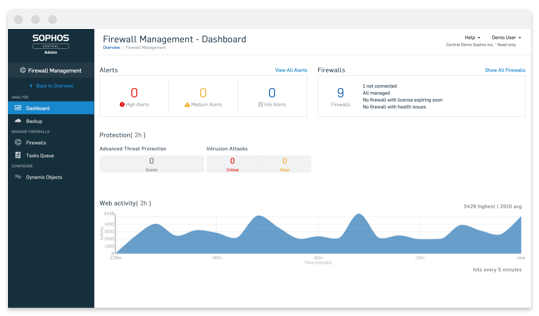 Firewall
Sophos XG Firewall offers an innovative approach to the way that you manage your firewall, and how you can detect and respond to threats on your network.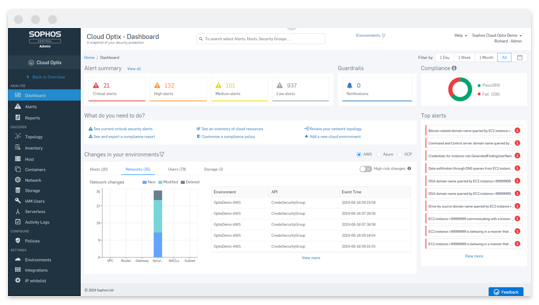 Cloud
Sophos Cloud Optix delivers the continuous analysis and visibility organizations need to detect, respond, and prevent security and compliance gaps that leave them exposed.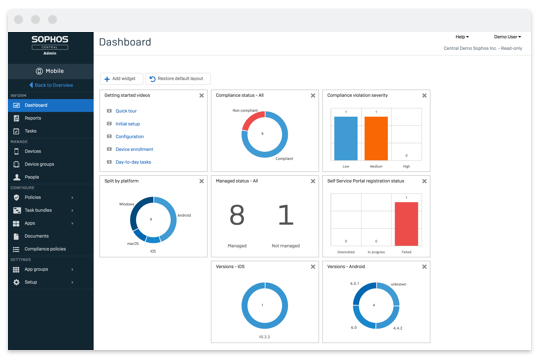 Mobile
Sophos Mobile is a secure Unified Endpoint Management solution that helps businesses spend less time and effort to manage and secure traditional and mobile endpoints.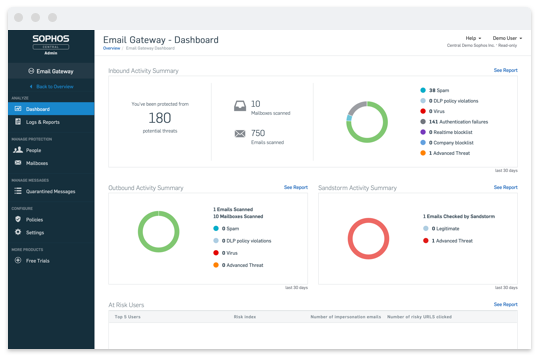 Email
Sophos Email protects sensitive information, and your people, from unwanted and malicious email threats with the latest artificial intelligence.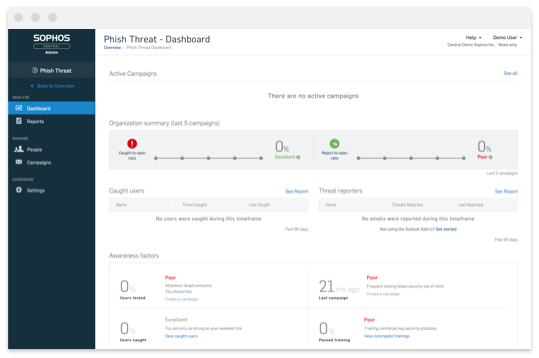 Phishing
Sophos Phish Threat keeps your users safe with effective phishing simulations, automated training, and comprehensive reporting.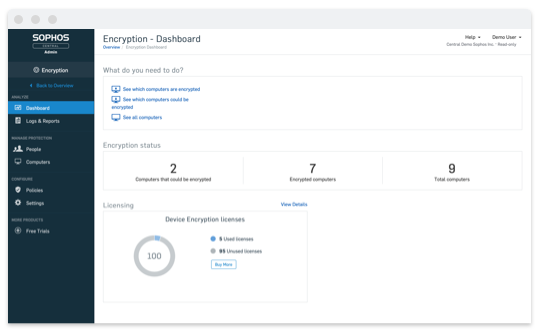 Encryption
Sophos Central Device Encryption provides centrally-managed, full disk encryption from a single, integrated, web-based management center.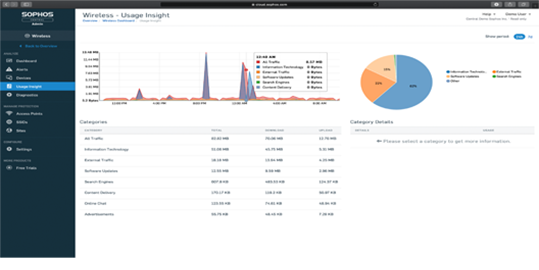 Wireless
Sophos Wireless provides an easy, effective way to manage and secure your wireless networks.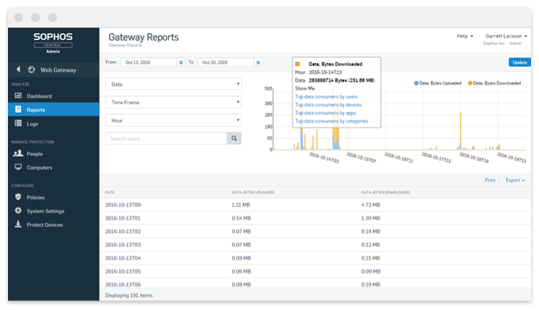 Web
Sophos Web Appliance makes web protection simple by providing advanced protection from today's sophisticated web malware with lightning performance that won't slow users down.
Synchornize with XG Firewalls
Synchronize Your Firewall and
Endpoint Security
Strengthen your defenses with solutions that talk to each other. Synchronized Security enables your endpoints and firewall to share real-time intelligence. You'll get better protection against advanced threats and spend less time responding to incidents.
Automatically isolate infected computers
Instantly clean up malware
Get 100% visibility of all apps on your network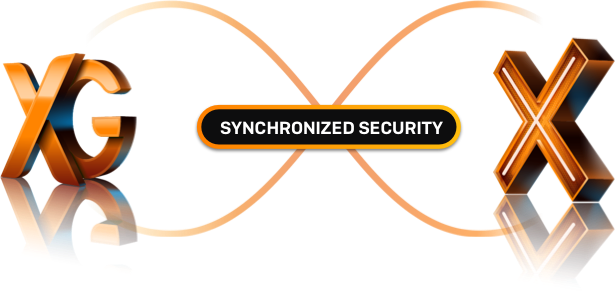 ---
Get in touch with a Sophos Solutions Specialist today to Learn More!