Sophos SafeGuard Disk Encryption Advanced

Combining the two SafeGuard modules SafeGuard Device Encryption and SafeGuard Native Device Encryption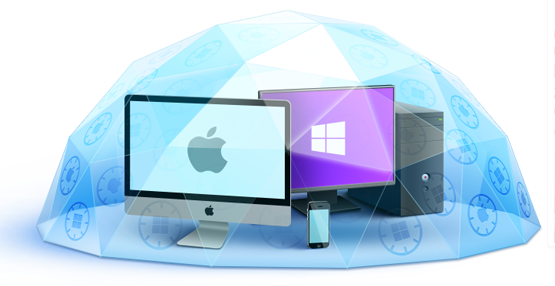 Includes: SafeGuard Device Encryption, SafeGuard Native Device Encryption, SafeGuard Disk Encryption for Mac, Management Center
Sorry, this product is no longer available, Please contact us for a replacement.
Overview:
The new SafeGuard Disk Encryption Advanced subscription license provides users with a convenient licensing solution for full disk encryption. Combining the two SafeGuard modules SafeGuard Device Encryption and SafeGuard Native Device Encryption makes this the ideal subscription offering when customers for example use a mix of operating systems or are migrating from legacy versions of Windows to Windows 7 or 8/8.1. For added convenience, SafeGuard Disk Encryption Advanced is licensed per user instead of per device.
SafeGuard Native Device Encryption (formerly SafeGuard Partner Connect)
For the fastest, easiest and most reliable full-disk encryption, the SafeGuard Native Device Encryption module takes advantage of the encryption technology built into the operating system. Seamlessly manage keys, recovery functions and security policies on Microsoft BitLocker- and Apple FileVault 2-encrypted drives from the SafeGuard Management Center.
SafeGuard Device Encryption
For the cases where BitLocker is not available or suitable, the SafeGuard Device Encryption module uses Sophos' industry leading encryption technology for fast and secure full-disk encryption that is certified by organizations across the world (FIPS, CC EAL4 and more). Encryption is completely transparent and it integrates in the Management Center alongside all other devices.
Other modules
To cover a broader range of operating systems and scenarios, the SafeGuard Disk Encryption Advanced subscription also contains the module SafeGuard Disk Encryption for Mac (OS X 10.5 to 10.7).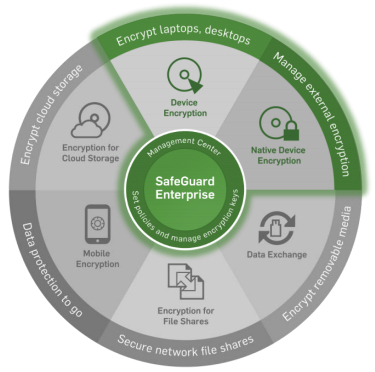 Pricing Notes:
Pricing and product availability subject to change without notice.